Hey, dear readers,I know, I know I've been quiet this week on the blog. Although I am busy--we pretty much all are--this is not the reason why I've skipped my Monday Inspiration and Wednesday Behind-the-Scenes posts.
The truth is that being Canadian and moving for work to the United States comes with challenges--as one could expect. The thing is: one of the obstacles I face literally forces me to change the course of things. Since last week, since my last blog post in fact, I had to step back a little and reflect on the direction Mel à la maison will take. I am not ready yet to make a big announcement, as I am still digesting what life is throwing at me, but stay tuned! Sometime next week I will have more information as my vision will adjust to my new reality.
If you are one of the readers that enjoyed my Photo Friday Wallpapers, rest assured! This is not going to change :)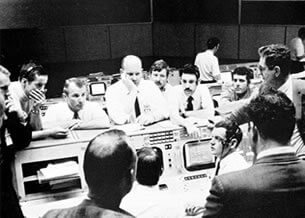 Hello chers lecteurs. Je sais je sais, j'ai plutôt été muette sur le blog cette semaine. Quoique je suis bien occupée, nous le sommes pas mal tous, ce n'est pas la raison qui justifie l'absence de mes billets du lundi et du mercredi. 
La vérité est qu'être Canadiens et déménager aux États-Unis pour le travail amène un lot de défis, comme on peut s'y attendre. Le problème est que je fais face à un obstacle qui me force littéralement à changer le cours des choses. Depuis la semaine dernière, depuis mon dernier billet en fait, j'ai dû prendre un peu du recul et réfléchir à la direction que prendra Mel à la maison. Je ne suis pas prête aujourd'hui à faire de grandes annonces car je suis encore à digérer l'information. Mais restez à l'écoute! Quelque part la semaine prochaine je devrais être en mesure de vous informer, alors que ma vision se sera ajustée à ma nouvelle réalité.
Si vous êtes des lecteurs qui appréciez les photos de fond d'écran que je vous livre tous les vendredis, soyez rassurés! Ça, ça ne changera pas :)